OK, I too realize how rude it is to say,"look at the cool gift that I gave!!" BUT I am NOT CRAFTY. Really really not.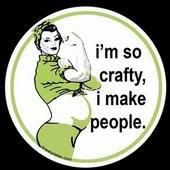 I have poured all of my energy and time the last twelve years into my kiddos. Im not complaining and I have no regreats. I also have no hobbies and projects to show for.
I believe that children are a blessing from the Lord. I believe that babies are the most amazing thing. I want to celebrate and scream and cheer whenever someone has a baby. I have caught myself pointing and cheering at pregnant strangers. (not good :) I want to welcome a new baby with HUGE exciting gifts for their family. I am not in a position to do that.
Recently Walgreens had an amazing sale and diapers were really really cheap. I KNOW that I have two babies in diapers and do need diapers but I thought just maybe I could pull off making a diaper cake....THEN someone in our church requested diapers for their shower. I could be a little gaudy if not reigned in and LOVE girly things. This beautiful baby is a boy. I did have to thnk hard to find boy themed things. BUT I am actually happy with how it turned out!