I have a proud Mom story to share. Not because I am so smart and taught my son so much but because he is showing himself patient and frugal. Indulge me OK?
For Easter last year my 12 year old son received $4.00.
A few months later, while shopping with me in GoodWill, he spotted an XBOX 360 game. Perfect condition for $2.00. He purchased it with the $4.00 he still had from Easter. We don't have an XBOX 360. He loaned it to friends and waited patiently.
He went to GameStop the day after Christmas and sold the game. He was offered $6.00 or $8.00 store credit. He chose store credit and then found out they were having a special that day: 50% more for store credit. So, he actually received $12.00 in store credit.
We looked around the store and found a section of used games with no directions or boxes. There was ANOTHER special that day: buy two games get two free. He was able to find 4 games for the PS2 that we do have.
He managed to stretch that $2.00 into 4 PS2 games and $1.20 in GameStop store credit. GO Zac!
Zac is a good steward of things and takes good care of them. I know that he would like to have the best and may even deserve it. It does my heart well to see him wait patiently and earnestly and make the most of what he has.
**Huge sidenote: this kid has managed to shyly and slyly sneak out of pictures. While his brother AND sister sneak my camera and take a zillion close ups of themselves and his younger siblings shout "ME! Cheese!" There are almost no pictures of Zac. Sorry for the bad pictures in this post. Even they took some searching and scrounging. Hmmmph.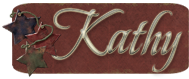 joining the party at:
EasyPeasyGrandma
,
120th Penny Pinching Party
,
We are that Family
,
Wow us Wednesdays, Share Your Awesomeness
,
What I love about the Thrift Store
,