I really like dishes. If I had my way I'd have many many sets. Many many sets. o mix and match and make me smile.
As it is, I buy a set every few years. plates and bowls for 8. usually at Big Lots or the 99 cent store. Somewhere under a dollar a piece. I bought some gorgeous red plates at Mervyns when I worked there one holiday season. They cheaped too easily. I bought a pckaged set of Better homes and Garden dishes on clearance at Walmart. They chipped way too quickly. It would seem that cheap dishes don't last long--that it takes dishes of quality to stand up to life in our house. My 13 year old and 11 year old sons do all the dishes, and ironically, it is usually I who break the dishes.
That is, until we moved in here. our sink is now in an island made of marble. Apparently when you bump a dish into marble, it breaks. Our kitchen floor is travertine tile. It is very tough. My kids were playing a board game and dropped a die on the tile. It shattered. Seriously. We have broken melamine like crazy.
SOOOO I was feeling sorry for myself on Mothers Day and when we ran out of diapers I headed to the store and stopped by Goodwill. Something caught my eye.
Not really the color scheme I would have chosen but... Have you ever had that feeling of recognizing something as good quailty and a good deal and knowing it has to be? This was one of those moments.
I bought nine of the cereal bowls and nine of the salad plates for....49 cents each. Apparently they are Vallarta made for Pier One 2005-2006. They sell for quite a lot elsewhere. They did have more pieces and now I'm wondering if they are still there:)
How often do you buy dishes? Do you have a a pattern/style that you love? Where do you shop for dishes?
I'm linking up at:
and
2nd time around Tuesday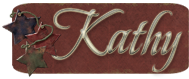 9