I love Autumn! I love the warm colors, crispness in the air, pumpkins, gourds and apples....BUT it has been in the 80's here in Southern California. It's October now, and still warm!
I was at the grocery store tonight and found this on sale: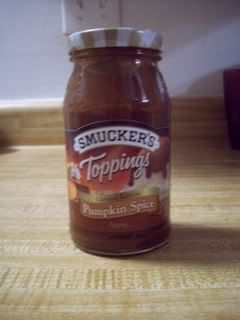 can you make out that is is PUMPKIN SPICE?
AND there was a coupon! If you bought two you got $1.00 off AND ice cream was on sale too...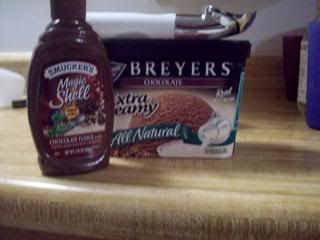 I liked the idea of pumpkin spice and rich rich chocolate...I dont have any Autumn bowls YET, (I like the idea of a set of brown transferware dishes.) For now, our Autumn mugs were quite fun.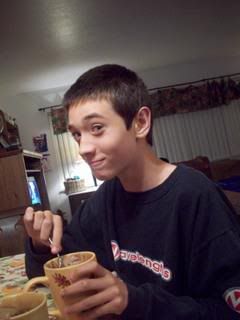 The pumpkin spice sauce was REALLY good. Would it be pushing it to put it on peanut butter sandwhiches?