I have This:
Amazing kitchen.
and found this great stuff on Amazon:
I also have hard water and money got really really tight this month. And now both vehichles need work and 3 children grew 2-3 shoe sizes and t's time to buy school books.....I can't spend $6.00 a bottle for this great stuff right now:(
Have you met Melissa at
320 Sycamore
? She is amazing and I admire her on so many levels. She has this amazing eye and frugality. She can see an ugly framed picture that I have walked right past a hundred times at yard sales and thrift stores
and turn it into this:
OK. Maybe that wasn't a good example...you really need to go look around her site:)
Once again Melissa is one step ahead of me and makes her own grnaite cleaner. here is
her recipe.
I made some!! I took the bottles that I had used before which were 12 0z. I used 1.5 ozs. of rubbing alcohol (roughly 1/8th)a tiny squirt of dish soap and added some peppermint essential oil and the rest with purified water. Do you see how amazingly inexpensive that is?!?! I want to make cute labels:) My kitchen smells so great and my counters are so clean.
Now I pray for a free mechanic and shoes to fall from the sky:)
***I took my son to a Drs appointment and stopped at a smelly old thrift store out of town--PERFECT shoes for him, we all agreed on tehm, brand new condition--$3.00. Doesnt that qualify as falling from the sky???
linking up at
Friday Favorites
,
Frugal Fridays
, Works For Me Wednesday,
We Can Do it Cheaper!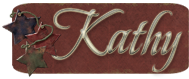 on